Wide Format Printers of Los Angeles
We at AGIS offer the best in large format printer services in Los Angeles and nearby Southern California region. As the top Authorized Dealer in HP, Canon, Epson, Mutoh, Mimaki, Vutek and Scitex, Roland wide format printers, including repair and maintenance service, we are product to be #1 Trusted in Southern California. Our service technicians are the best in the region. Being certified by manufacturers direct, we have been factory trained with the best in tools and resources. Don't waste time and money paying for overpriced wide format printers and service with any other company. AGIS is #1 Recommended and Trusted in the Greater Los Angeles and Southern California region.

Wide Format Printer Service Los Angeles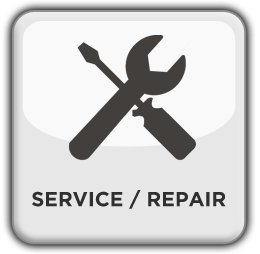 With factory direct parts, tools and exclusively factory trained technicians, it is best to consider AGIS for your wide format printer service. Rather than calling an independent "low cost" wide format printer specialist to troubleshoot your large format printer or any other large format machine, give AGIS wide format printer maintenance and services department a call. Our wide format printer service vans in the Los Angeles region and technicians offer an 98% up-time rate on first time visits.
We understand that the productivity and efficiency of your wide format printer is essential to your business. We have a team of highly trained and factory certified wide format printer technicians and vehicles available 24/7 to help you when you most need it. As a local Los Angeles based business, we can quickly dispatch our technicians, tools and parts to you on site in a hurry. Let AGIS large format printer repair service help with your equipment maintenance and repairs.

Wide Format Printer Models Supported by AGIS
AGIS Wide Format Printer Service of Los Angeles is proud to be manufacturer trained and authorized by some of the world top brands. We offer the best wide format printers and repair service and maintenance programs for brands such as HP Latex, Mutoh, Minaki, Canon/OCE, KIP, and Roland printers. We understand that you have invested a lot of money into your equipment and you want it running in tip-top condition. We offer the equipment at unbeatable prices... so good that we cannot publish it online. Give us a call to learn about our month offers at (310) 921-2424.
Guaranteed Customer Satisfaction
AGIS large format printer technicians live and breathe technical maintenance and repairs all over the greater Los Angeles region. With over 35+ years of experience and dedication to customer satisfaction, we are #1 Recommended and Trusted. Don't trust any low cost or cheap wide format printer repair service technician you find. Oftentimes we are called out on a 2nd repair to fix a mess-up that someone else did in attempt to fix the wide format printer.
Quality printers such as HP Latex, Canon, Roland, etc. are industry leading printers that must be paired with the proper tools and troubleshooting equipment and technicians. Please contact AGIS for wide format printer repair services and other maintenance needs today.