Buy HP Latex 315 Price Review for Sale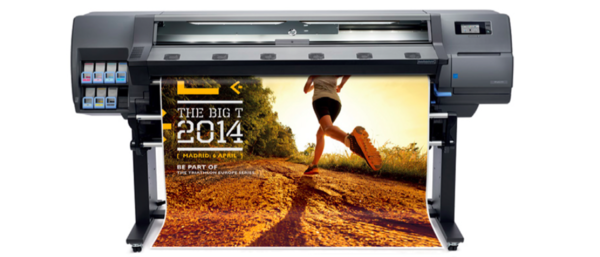 Buy HP Latex 315 Price Review for Sale
Buy HP Latex 315 Price Review for Sale

Have you been searching for the perfect printer that can fit in small spaces? If so, the HP Latex 315 is the right printer for you. Not all of us want a large printer taking up space in their workspace or home and that is understandable! With the HP Latex 360, HP allows us to not only utilize the benefits of the latest in printing advancements, but to also limit space occupied and work with an easy to use, small printer. Buy the HP Latex 315 and look beyond what is expected of a traditional printer. Beat your own expectations for what a printer should be and what a printer can do. HP has impressed customers year after year, and the HP Latex 360 is no exception. With the ability to not only print signs, but also canvases, wall decorations, POP, etc., of up to 54 inches, there seems to be nothing the printer can't do! Customers can now reach new indoor and outdoor spaces that the printers on the market just can't!
Buy the HP Latex 315 and Impress Customers!
Businesses we work with love the response from their own customers. Their customers are always impressed with the prints they receive. We can't blame them! The HP Latex 315 produces clear, sharp images every time, with scratch resistant features. In no time, prints are ready. Additionally, when you buy the HP Latex 315, you will be working with a 1200 dpi and 6 color option printer. Customers also love hearing the eco-friendly features. In contrast to other printers on the market, the 315 model does not use any special ventilation, is nickel free, and involves no HAPs or hazard warning labels. The product is even EPEAT registered!


Say Yes to Every Customer Print Job
You can now say yes to every customer with no worry. Prints are guaranteed to come out high quality each time, as well as completely dry and ready to deliver. With record printing times, the HP Latex 315 does not allow for scratches as the prints utilize scratch resistant features. You can guarantee customers incredible results in fast time, and walk away worry free.


Please visit

http://agisweb.com/

for more information on the key features and benefits of choosing to buy the HP Latex 310 or to hear more about other HP printers that might interest you or your company.