Buy HP Latex 315 LX315 wide format printer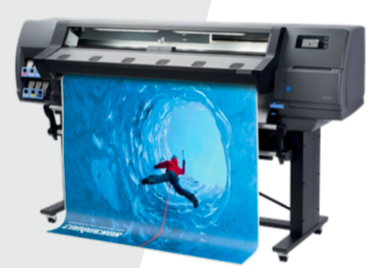 Buy HP Latex 315 LX315 wide format printer
Buy HP Latex 315 LX315

Sustainable Product and Business

Sustainable products and businesses are leading the market today, as more and more customers have recognized the importance of using only sustainable products. At AGIS Web, we emphasize providing products and representing companies that keep the environment in mind. We are proud to provide HP products for our customers, as the company also works hard to create sustainable products. Creating sustainable products helps create a sustainable future, something HP also believes in and keeps in mind from the start. The

HP Latex LX315 printer

is no exception. Customers who buy the HP Latex 315 LX315 don't have to worry about neglecting environmental regulations, as the product meets all such regulations. The printing machine is also Greenguard Gold and EPEAT Bronze certified. The water based technology involved in the printer helps avoid harmful HABs and other chemicals such as nickel seen in other printers on the market, that can be harmful for your health and the environment. If you choose to buy the HP Latex 315 LX315 printer, you are purchasing a

sustainable, environmentally printer

, that also delivers high quality prints.


HP Latex LX315 Benefits
Customers who buy the HP Latex

315

LX315 will also see other benefits in addition to eco-friendly, healthy features. Your uptime will increase as high quality prints are delivered within minutes. Delivering sharp, high resolution images is the key to maintaining satisfied customers for each project. Consistency is rare when it comes to ordering prints, but with the HP Latex

315

LX315 printer you can deliver consistently quality prints each time and stand out from other printing companies. In contrast to solvent based printers, the HP Latex 315 LX315 prints instant-dry, scratch resistant prints that impress each time. Outdoor laminated prints last 5 years while, outdoor unlamented prints last 3. The printer comes with 2112 print head nozzles and additionally provides a unique automatic X-axis cutter that helps you cut effectively and quickly, a feature our customers love using. Customers who buy the HP Latex

315 LX315 printer also love the fact that

prints are odorless

, which helps them deal with the hassle of plugging their nose when printing as well benefits their health as such odors are harmful!


Visit AGIS Web online today to buy the HP Latex

315 LX315 or to learn more about the printing machine. Let your business stand out in a good way, buy the HP Latex 315 LX315 and offer your customers eco-friendly prints.