Buy HP Latex Printer For Sale Los Angeles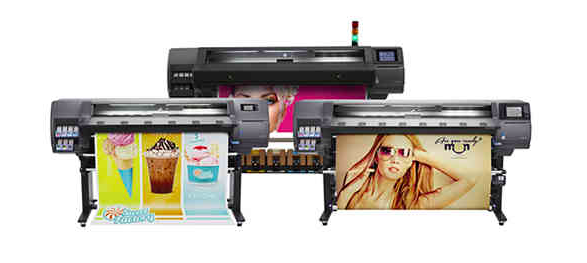 Buy HP Latex Printer For Sale Los Angeles
Buy HP Latex Printer For Sale Los Angeles

Call for Price!

If you are in the market for a versatile, all in one printer, that can meet all of your personal or business needs, HP Latex Printers are the right choice for you. Through AGIS Web, you can buy HP Latex Printers for sale in Los Angeles, including the internationally popular 300 series. With proven technology, the HP Latex printer family has impressed customers with its indoor and outdoor applications, and ability to print on any media. AGIS Web offers many from the HP Latex Printer family including the HP Latex 310, 360, 110, 370, and more! If you are thinking to buy HP Latex Printers for sale in Los Angeles, look no further, as AGIS Web has the latest at the most affordable prices.



Why Choose HP Latex Printers?


Many customers ask us why they should choose HP Latex printers over all the other printers on the market today. As opposed to other printers on the market, HP Latex printers offer various uses and allow you to achieve both indoor and applications without the need to buy a second printer. HP Latex printers utilize water based latex inks that deliver instant, high resolution prints, without the wait time, odors, and damaging materials involved in solvent prints. HP Latex prints deliver fast prints that come out instantly dry. With capabilities of prints including a width of up to 64 inches, HP Latex printers allow customers to print on various media including vinyl banners, papers, textiles, vehicle wraps, wall paper, canvases, and more! Customers that buy HP Latex Printers, for sale in Los Angeles through AGIS Web, will see prints emerge in seconds, dry and scratch resistant, allowing them to spend less time monitoring their printers and more time on other aspects of their business. Trust us, your customers will love the consistency in the results, and keep coming back for more. Increase your uptime and clientele, while accessing large format printing through HP printers.



Why Buy HP Latex Printers through AGIS Web of Los Angeles?

Another question we get from our customers is why buy HP Latex Printers through AGIS Web? AGIS Web offers an impressively large selection of the latest and most popular HP Latex Printers, but that's not even the greatest part. The greatest part is the affordable price. For example, the HP Latex 310 markets at an MSRP of $16,449.00, but through AGIS Web, customers can purchase the printing machine for a sale price of $12,995.00. If you are looking to buy HP Latex Printers for sale in Los Angeles, AGIS Web can help you buy it at the lowest price.
Please contact AGIS Web today for more information on HP Latex Printers available for sale in the greater Los Angeles region.