HP Latex 110 Printer for Sale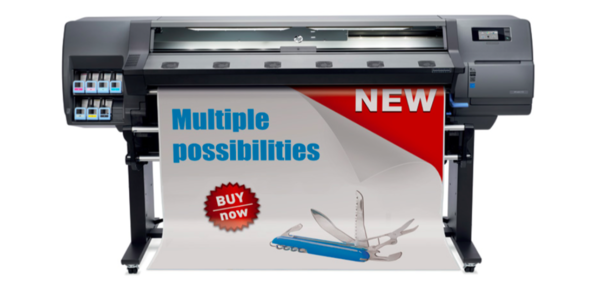 HP Latex 110 Printer for Sale
Buy HP Latex 110 Printer for Sale Here - Trusted HP Dealer of Southern California
Finding the right large-format printer can prove difficult! Don't worry, at AGIS Web, we provide the latest in HP printers, making the choice easy for you. For customers searching for large format printing that allows for easy indoor and outdoor prints, the HP Latex 110 printer is a great option. The image quality is incredible and helps the printer stand out in the market. Any printing job of up to 54 inches, whether it is for indoor or outdoor applications is possible! Customers are always searching for unique print jobs such as stickers, posters, vinyls, and more, and now your company can provide it for them. Use just one printer to complete the job! You can confidently deliver the finished product to your client and watch as they return, impressed each time.
Printing Quality You Can Depend On!
Finding a printer you can depend on for each printing job is not easy. Often printers wear out easily, or refuse to print consistently sharp images each time. When working with the HP Latex 110, you can walk away worry free. Printing quality is guaranteed on each image, with clear, high quality images resulting each time. AGIS Web is proud to sell the printer, and loves hearing feedback from our customers. Customers love the fast turnaround time, affordable prices, and sharp images. The technology involved allows for the prints to come out completely dry as well, without worry of scratches, as the prints are scratch resistant. You don't have to worry about the prints getting damaged over time either, as unlamented prints last up to 3 years, and laminated prints last up to 5 years. The smooth prints are strong and high resolution, with unique eco-friendly features.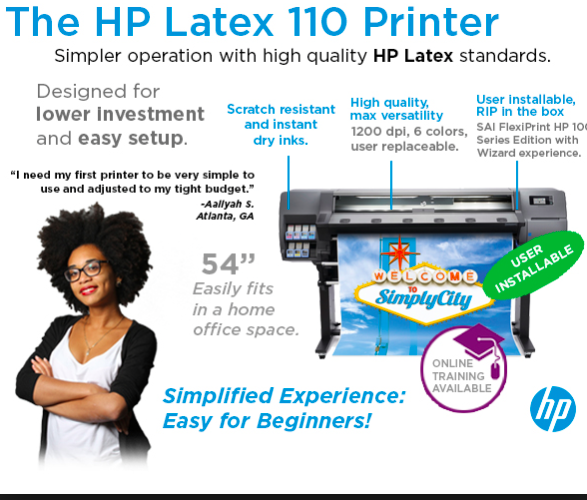 Environmentally Friendly Printing with the HP Latex 110 Printer
AGIS Web works to provide customers with environmentally friendly printers. Too many printers on the market value selling over selling quality, healthy printers. Healthy printers is a strange concept, but there are printers the market that utilize damaging ventilation systems. Many printers use solvent inks, but in contras, the HP Latex 110 printer uses water based inks, that are odorless and eco-friendly. There are no hazardous air pollutants involved either, and the inks are nickel free, helping your printer meet further environmental requirements. Help prevent harmful chemicals from entering the environment and your home or business while still benefiting from quality, high speed prints.




Please contact AGIS Web for more information or to purchase your HP Latex 110 Printer today.