HP Latex 110 Printer For Sale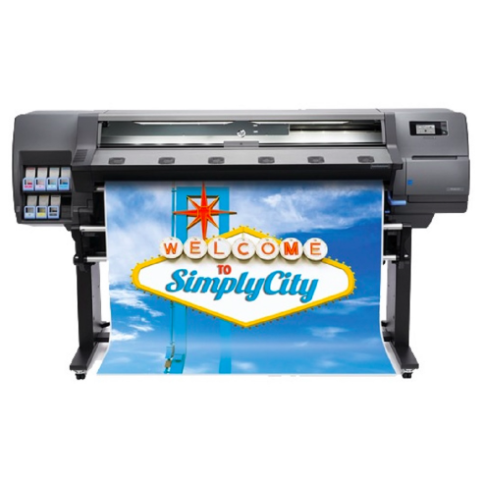 HP Latex 110 Printer For Sale
HP Latex 110 Printer For Sale

If you are searching for a way to achieve high quality printing results for both indoor and outdoor applications, the HP Latex 110 Printer, for sale currently through AGIS Web, is the printer for you. AGIS Web chose to partner with HP because our company respects their dedication to constantly reinventing the industry, utilizing the latest technology, and maintaining a commitment to the environment. One product many of our customers end up choosing is the HP Latex 110 Printer, for sale today. The printing machine is so simple to use, no matter what your experience with printing technology is. So much of the work is done for you, all you have to do is print. Customers love no longer having to watch over their printer, now unattended printing is possible. Unattended printing allows you to spend more time on other aspects of your business.



HP Latex 110 Printing Process

The printing process involved in the HP Latex 110 Printer is both unique and incredible. Starting with the ink ejection step, the printhead ejects ink drops which come together to form a colored dot. The surface of your chosen media is then softened by the ink vehicle. Water, which has evaporated, then helps the drying process. Latex particles protect the colorant as they produce a strong, protective layer, and finally, your prints are dry and ready for delivery. Such an advanced printing process allows for impressive prints the last years, for both outdoor and indoor applications. The HP Latex 110 Printer for sale through AGIS Web, utilizes this printing process to help customers meet and exceed their standards.





About HP

The HP Latex 110 Printer, for sale on AGIS Web's website, is one of many products that HP sells and allows AGIS Web to distribute. HP was founded in 1939 in a Palo Alto garage by Bill Hewlett and Dave Packard, as the two brilliant friends came together to create a company that has forever changed the printing industry. To this day, the company involves a team of specialists in engineering, design, and more, who all come together to constantly create exceptional machines. AGIS Web distributes such incredible HP products, including the HP Latex 110 Printer for sale, to their customers, at the most affordable prices on the market.


Order the HP Latex 110 Printer, for sale on http://agisweb.com, and watch your vision of what a good printer is dramatically increase, as good becomes great.