HP Latex 115 for Sale Los Angeles 54 in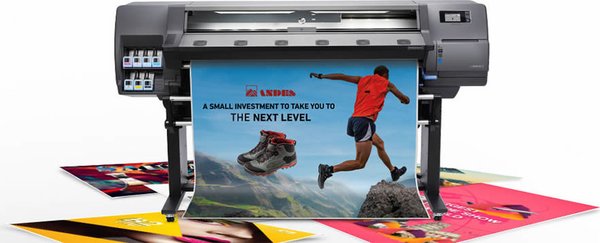 HP Latex 115 for Sale Los Angeles 54 in
Buy HP Latex 115 Printer Price - For Sale (54 in)
HP Latex 115 for Sale Los Angeles
The HP Latex 115 large format printer is the perfect printer for small and large corporate businesses, looking for high quality capabilities and prints in their personal offices. Overall, the HP Latex 115 is easy to use, at an affordable price. The latex 115 is ideal for printing both outdoor and indoor banners and canvases, with smooth, vivid colors that catch the eyes of its users. The HP Latex is great for printing banners, canvases, textiles, vehicle wraps and much more. With the RIP included, you can be sure that your prints will always come out visually stunning. Furthermore, with the latest technological advancements, you can be sure that all of your outdoor signage and prints will maintain their visual appeal through harsh conditions. The HP Latex also allows for shorter wait times, since prints come out dry and ready to use. All things considered, the HP latex 115 large format printer is perfect for any project your business may have.

Key Features:
Print speed
⇒ 517 ft²/hr - Billboard (2 pass); 174 ft²/hr - Outdoor Plus (6 pass); 129 ft²/hr - Indoor Quality (8 pass); 108 ft²/hr - Indoor High Quality (10 pass); 65 ft²/hr - Backlits, Textiles, and Canvas (16 pass); 54 ft²/hr - High Saturation Textiles (20 pass)
Print quality color (best)
⇒ Up to 1200 x 1200 dpi
Print technology
⇒ HP Latex Printing Technologies
Ink types
⇒ HP Latex Inks
Number of print cartridges
⇒ 7 (black, cyan, light cyan, light magenta, magenta, yellow, HP Latex Optimizer)
Print heads
⇒ 6 (2 cyan/black, 2 magenta/yellow, 1 light cyan/light magenta, 1 HP Latex Optimizer)
Print head nozzles
⇒ 2112
Print repeatability
⇒ Average ≤ 1 dE2000, 95% of colors ≤ 2 dE2000
The Hp Latex 115 allows you to grow your business with the ability to print any product, at the highest quality possible, all at an affordable price. The HP Latex 115 leaves no doubt, that your customers will be more than satisfied with the prints you produce.