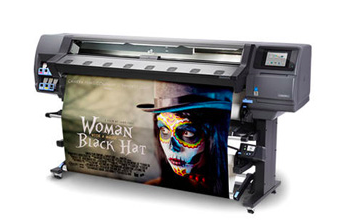 HP Latex 360 Price
HP Latex 360 Price

In life, we are all guilty of doing too much settling. Especially when it comes to work. Whether it is settling on the office we do not want, the job that pays us less, the field we did not necessarily want to work in, and more. Do not do that with your printer. Do not settle when it comes to your printer. Choose an exceptional printer that will not disappoint you, one you can depend on.




HP Latex 360 Price and Unique Features

The HP Latex 360 Price allows you to choose the best at an affordable price, with an MSRP of $23,995 and an incredible sale price of $18,995 through AGIS Web. The HP Latex 360 printer stands out in the incredible HP 300 series, as it allows for larger prints while continuing the company's commitment to providing an all-in-one printer that is suitable for outdoor and indoor applications. AGIS Web loves telling customers about the HP Latex 360 Price and meeting the regular surprise at the affordable cost. The printing machine can print up to 978 square feet per hour and 248 square feet per hour in outdoor settings. Customers can print on various substrates up to 64 inches including textiles, double sided banners, and more. Developed within seconds, the prints are ready to dry and ready to deliver, without worry of scratches. In addition to the affordable HP Latex 360 Price, the printing machine offers 6 colors and 1200 dpi, an embedded X-Rite i1 spectrophotometer, Custom Substrate Profiling, Optical Media Advance Sensors, an 8 inch touch screen, and water based HP Latex inks. The HP printer will help you increase your company's uptime while delivering

high quality prints

to customers. During the printing process, you can walk away worry free and avoid attended printing headaches. Don't waste time in waiting or reprinting and avoid the money involved in such attendance and maintenance.



Environmental Benefits

We at AGIS Web, are an

environmentally conscious company

that strives to partner with companies that place the same emphasis on protecting the environment. HP not only works to provide high resolution prints, but also uses only eco-friendly components, a quality AGIS Web appreciates. The HP Latex 360 price is impressive, but more so, is its achievements in producing eco-friendly, odorless prints that are made using water based inks. The printer meets GREENGUARD GOLD certifications, all energy efficiency criteria, AgBB guidelines, and is an EPEAT registered printer, as well.


Please visit http://agisweb.com/ to learn more about the HP Latex 360 Price and other features.