HP Latex 365 LX365 Los Angeles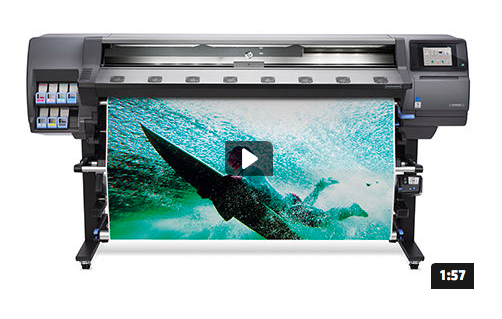 HP Latex 365 LX365 Los Angeles
HP Latex 365 LX365 PriceLos Angeles

Customers looking for a versatile, all-in-one printer, can stop their searching. The

HP Latex LX365 Los Angeles printer

meets all such needs, and prevents the need to buy multiple printers to complete all printing jobs. The multi-use printer allows for a multitude of indoor and outdoor applications. Say yes to more customer jobs, with no stress of whether or not you can complete the job properly or on time. The HP Latex 365 LX365 printer model guarantees high speed, and high resolution prints, that will help you consistently satisfy your own customers. The HP Latex 365 LX365 Los Angeles printer, available through AGIS Web online today, is one of our top sellers, due to its many effective features.



About HP

HP started in 1939, after its two founders William R. Hewlett and David Packard, started the company in their own garage. The IT company has provided hardware, software, and products including printers and laptops, internationally, and made a name for itself in the industry. Globally, HP is recognized as a great technology brand, as years of commitment and hard work by the company have gained it recognition. HP is committed to using an environmental approach in their business and in creating their products. The company values customer satisfaction and aims to always create, bringing the latest innovations to the industry. Such incredible qualities are reasons why we at AGIS Web chose to carry HP printers for our own customers.




What is so Different about the HP Latex 365 LX365 Los Angeles Printer?


We provide many HP Latex printers for our customers, but the HP Latex 365 LX365 Los Angeles printer, in particular, has unique qualities. The printer utilizes a latex optimizer which allows the machine to incorporate latex inks that immobilize pigments on the surface of your print.

High image resolution is possible

with such a feature. Additionally, the custom substrate profiling system involved allows you to manage colors and more using just the touchscreen front panel. The spectrophotometer incorporated in the design of the printing model, allows for reliable sharp images, and color consistency. Users can also benefit from low attendance printing; they can walk away and come back to a dry, scratch-free finished product.


Contact AGIS Web today at 310.921.2424 or visit us online for more details on the HP Latex 365 LX365 Los Angeles Printer or to find out which HP printer model is right for you.