HP Latex Printer For Sale Los Angeles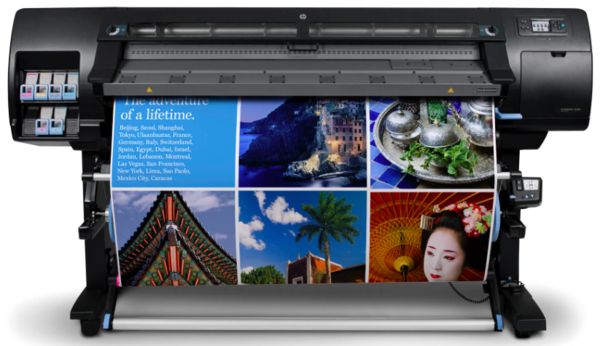 HP Latex Printer For Sale Los Angeles
HP Latex Printer For Sale Los Angeles


AGIS Web provides different HP Latex Printer models at affordable prices for our customer base. HP is a brand we trust ourselves, with proven success, and a company our customers love as well. When it comes to printers, our customers, and even ourselves, want reliability, consistency, and quality. With HP Latex printers for sale, customers can obtain a printer with all such requirements. Choosing the right printer can be a daunting task, but at AGIS Web, we provide the leading HP models, and help you make the right choice for yourself or for your business. AGIS Web sells HP Latex printer models including the 110, 310, 360, 370, LX360, LX365, LX570, LX1500, LX3100, LX315, and the LX560. These printers allow customers to print up to 64 inch roll widths, and126 inch roll widths for a select few. The incredible printer family is available online today through AGIS Web.The HP Latex printers for sale through AGIS Web are suitable for various needs.
Different Applications -

HP Latex Printer For Sale Los Angeles
The technology involved in HP latex printers allows the machines to be useful for a variety of jobs. Customers can rely on the multi-use printers for both indoor and outdoor locations. Printing on multiple media including vinyls, papers, vehicle wraps, wall decals, banners, textiles, indoor decorations, canvases, wall paper, and more, is possible wafter purchasing the HP Latex printer for sale. Based upon your specifications or needs, one of the HP Latex printing models is the right choice for you. Customers love being able to purchase only one printer for all their printing needs. Additionally, such HP printers allow for low-maintenance, unattended printing that save your business both time and money, allowing you to focus your energy on alternate important aspects of your business.




HP's Commitment to the Environment

Another aspect of HP we at AGIS Web admire and our customers appreciate is their commitment to the environment. The HP Latex printers for sale today, are no exception. The HP printing family utilizes water based inks that avoid the harmful chemicals and components involved in solvent based printers. Such water based technology allows for sustainable printing, without odors and consequences for your own health and the environment.




Have your printer and your company go where no printer has gone before, with the purchase of HP Latex printers, for sale today. Visit AGIS Web or contact us at 310.921.2424 for further details.