HP Latex 335 LX335 Printer Price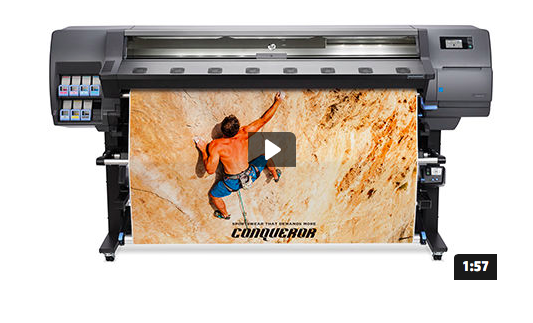 HP Latex 335 LX335 Printer Price
HP Latex 335 LX335 Printer Price

When it comes to a quality product for an affordable rate, the HP 335 LX335 Latex printer price is unbeatable. AGIS Web carries the product at the lowest market price, and has seen its proven success. The printing machine stands out in the market of hundreds of large format printers. The HP 335 LX335 Latex printer offers access to high-end printing for multiple applications, both indoor and outdoor. Customers can use the versatile printer for a variety of jobs and on multiple forms of media.


HP Latex 335 - Convenient Prints Delivered Fast

Included with the HP 335 LX335 Latex printer price is the guarantee of reliable, no-stress printing. The printer delivers the same quality with each print. Prints come out instantly dry, and thanks to the advanced technology and components involved, allows for scratch-resistant prints. Customers love hearing about not having to deal with attended printing. Standing there waiting for your print to come out right or wasting ink and repeating prints to get the resolution and color consistency right, can be stressful. With the HP 335 LX335 printer you can spend less time worrying about your prints and more time focusing on other important aspects of your business. The HP 335 LX335 Latex printer price is exceptional especially when considering the advanced technology involved. The water based inks incorporated avoid the dangers and unreliability of solvent based printers. Such water based technology is odorless and does not use the harmful chemicals solvent inks utilize. With the HP LX335 Latex printer price comes the guarantee of meeting environmental regulations. The product is GreenGuard Gold Certified, meets AgBB criteria, and more.



A Printing Investment

The LX335 Latex printer price available through AGIS Web helps make the product even more of an affordable investment. Instead of wasting money on numerous printers, making countless maintenance payments, or even repurchasing new printers on a regular basis, make a one-time investment for your business. The LX335 printer can be used on normal signage substrates and up to 1.63m or 64 inches. Reach new spaces that normal printers do not allow. HP is a reliable source for printers and always uses the latest technology in their machines, therefore you can assure you are delivering the best prints available on the market to your customers.


Please visit AGIS Web online today to purchase your own HP Latex printer today or to hear more about the HP LX335 Latex printer price.