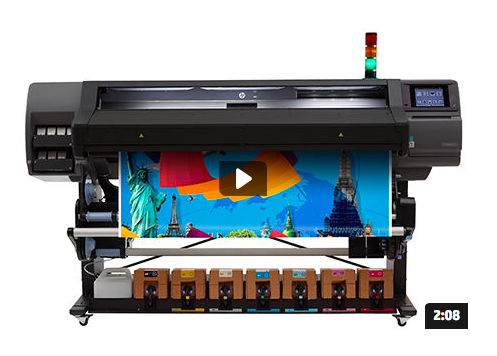 HP LX570 Los Angeles
HP LX570 Los Angeles

AGIS Web is excited to add the HP LX570 Los Angeles printer to the list of HP models we carry. The printer model is recommended across the board, as it stands out in the market of thousands of printers claiming to provide long-lasting prints. However, the HP LX50 utilizes specific technology that it allows it to support such claims, and its proven success speaks for itself.




Cost Effective HP LX570 Los Angeles Printer

One factor that prevents many of our customers, and ourselves included, from making a printer purchase, or a purchase in general, is cost. Spending too much for too little quality just doesn't make sense anymore. However, with the

HP LX570 Los Angeles

printer, customers can not only access an affordable price through AGIS Web, but can also experience high quality and high speed printing, making the printer cost effective and worth the investment. Purchase a printer that can last a long time and use it for all your applications, instead of purchasing multiple printers and replacing them every year.



Water Based Printing Technology Astonishes

One reason AGIS Web chose to carry HP printers for our Los Angeles customers, is the company's commitment to the environment and use of the latest technology. Water based printing technology has changed the printing industry, allowing for

eco-friendly printers and inks

, that deliver incredible prints in seconds. The HP LX570 Los Angeles printer uses water based inks, as opposed to harmful solvent based printers, which allows it to take a sustainable approach to printing. You will no longer expose yourself to the harmful HABs used in solvent printers, or have to deal with specific ventilation or storage requirements. The warning labels seen on solvent inks and the odor you smell should be warning enough, using solvent based inks is damaging to your health and the environment. Using odorless, water based inks, helps you meet all environmental regulations and experience the most advanced printing.


HP LX570 Los Angeles Printer Specifications

The HP LX570 Los Angeles Printer is easy to use, long-lasting, and delivers high resolution, instantly dry images within seconds. The printing model comes with multiple beneficial features including the spineless pivot table which allows for fast loading, the indoor and outdoor applications, the

increase in productivity

allowed, the long life span of the printer, easy maintenance, and more. The LX570 model prevents the self closing feature seen in other printers on the market, and avoids reprints, as colors are correct the first print, due to the advanced HP custom substrate profiling as well as the i1 embedded spectrophotometer. Consistency is reported from all of our customers, as sharp and scratch resistant prints are seen each time.


Please visit AGIS Web online today at

www.agisweb.com/

for more details on the HP LX570 Los Angeles Printer or to order your own today.